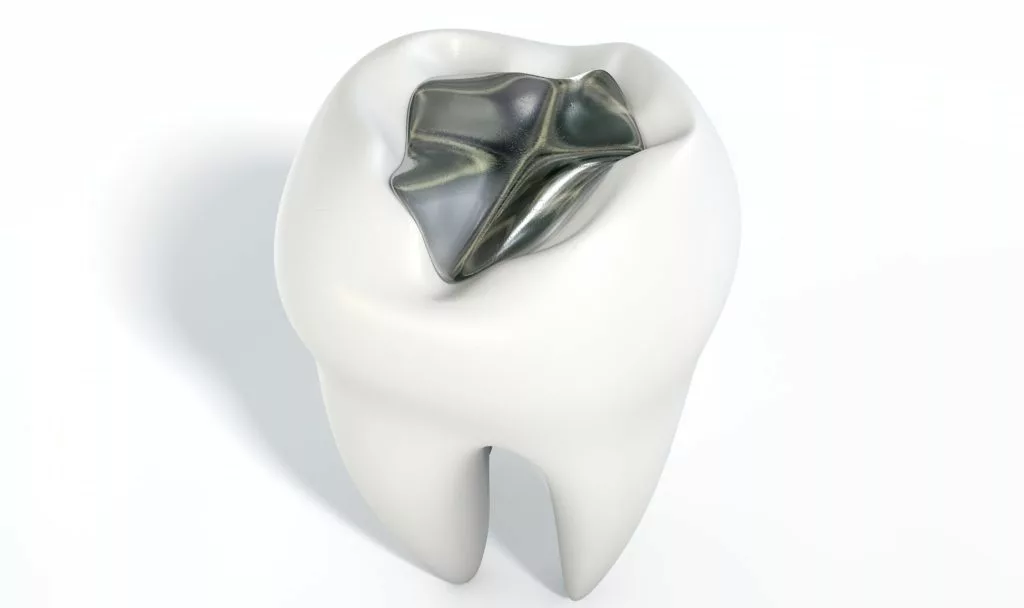 Composite Fillings or Tooth Colored Fillings
Struggling with a tooth decay or a cavity? Dental fillings can help solve such problems. A dental filling is a type of restorative dentistry treatment used to treat a damaged tooth (with minor tooth fractures, tooth decay, cavity, or irregular tooth surfaces). A dental filling helps to bring back the affected tooth to its normal shape and health.
This is a procedure in which the decayed or damaged part of the tooth is cleaned up and is filled with a material such as composite, porcelain, silver amalgam, gold or resin, which help to even out the surface for better biting or chewing and improve aesthetics.
Types of Dental Fillings:
Amalgam– is a traditional (non-bonded) type of filling which is made of a mixture of silver, tin, zinc, copper, and mercury. Nearly half of the mixture of alloy consists of mercury in its inactive form.Silver amalgam is used for fillings in the back teeth and can last for 10 or more years.
Composite Resins: are used for direct or indirect fillings which are made of a mixture of plastic and fine glass particles. They are used for small and large fillings, especially in the front teeth or on the visible parts of teeth and can last up to 5 years.
Ceramic Fillings: These are made of porcelain and are most commonly used for inlays, on lays, crowns, veneers, implants and orthodontic brackets. Ceramic Fillings can last for more than seven years.
Cast Gold Fillings: are made of gold alloy (gold mixed with other metals) and are used for inlays, on lays, and crowns. Cast gold fillings can last for 15 years or longer.
Dental filling effectively addresses problems such as tooth decay, cavities and helps restore the tooth to its normal condition. Tooth decay and cavities are common problems that may be recovered with dental filling depending on the intensity of the decay or cavity. In severe cases, additional procedures may be required, such as :
• Root Canal Treatment for infected root canals, abscessed or nerve-damaged teeth.
• Dental Crowns for teeth requiring additional support than offered by a traditional filling.
• Dental Implant or Dental Bridge to replace teeth that are damaged beyond repair and tooth extraction cannot be avoided.
Benefits of Dental Filling
• Restore the shape and function of teeth.
• Effective treatment for tooth decay and cavities, without any side effects.
• Prevents the need for extensive and expensive procedures if done in the early stages of decay.
Why Dr. Koya's Clinic?
Dr. Koya's clinic is a proven name in dental restoration procedures or dental fillings. The clinics adept at using world-class practices and pain-free methods. Our dentists are skilled in porcelain and composite fillings which successfully treat tooth decay or damaged teeth. Our dentists make sure that our patients are educated in every step of the treatment process.
After examining your teeth, if cavities are detected, our dentist will advise you of the options for filling and sealing the cavity, to prevent future decay. Based on the location of the cavity, esthetic needs, biting force, durability, cost and your preference, we will determine your best dental filling option.
Dr. Koya's Clinic is a step ahead in helping you with recovery and aftercare. After the cavity has been filled, our dentist will discuss steps you can take to prevent decay around the filling and in other teeth.
Our dentists care about your treatment from A-Z, i.e. from diagnosis to treatment and recovery. If you are looking for a sure and safe solution to dental cavities or tooth decay or damaged teeth, Call us +91 82978-91188; +91 99633-33456 or Email us at thedentist1188@gmail.com